[polylang]
---
Deby Sprl proposes a training in the galvanization of cast iron and cast steel, in collaboration with a team of experts from the University of Lille 1 and Metal Expert Team SARL. The next training date: 20th -21st of June in Lille (France). 
Target audience
Engineers, technicians, team leaders working in the field of hot dip galvanizing, steel and cast iron foundries, designers and corrosion experts in companies making street furniture tubes fittings, fasteners, …
Training content
Metallurgical bases of cast iron&steel and galvanizing. Influence of process parameters on galvanizing quality. Visit of an experimental foundry in Armentières school

Corrosion resistance of cast iron&steel: painted versus galvanized

Properly prepare cast parts for galvanizing: focus on shot blasting, flux and centrifugal galvanizing

How to galvanize the different kinds of casted parts, chemical

Conclusions
---
NEXT TRAINING DATE


When? 

T

uesday

 June 20, 2017 at 12:00 until Wednesday June 21, 2017  
Where? University of Lille Umet-MPGM, 369 rue Jules Gues in F-59650 Villeneuve d'Ascq.
Price of the training:  1175 € excl. VAT (Includes lunches and coffee breaks)
Registration and more information:
David Warichet
Tel 0032 (0) 471 19 51 00
Paul Royes
metal.expert.team@gmail.com
Tel 0033 (0) 6 99955209 

---
OUR EXPERTISE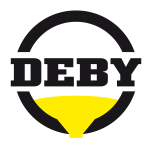 Deby SPRL is an enthusiast company that builds continuously more expertise in galvanization of steel parts, coatings and corrosion surface treatment at the services of our customers
Today we are Europe's expert and collaborating with leading European manufacturers to boost their quality, productivity and reduce their costs and environmental impacts.
About the instructors
David
David Warichet
Email     warichet@badie-deby.com || Phone    + 32 471 19 51 00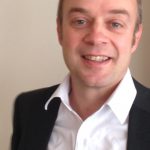 David Warichet is Senior Advisor Metal Coating and Treatment. He graduated as a Civil Engineer in chemical Process Science at the Université Catholique de Louvain (UCL – Belgium) in 1993.
David started his career as a researcher at the UCL. 20% of his time he worked at a galvanizing plant and Erachem Comilog.
In 1995 he became Process Engineer at GalvaPowerGroup nv, where he was responsible for the pre-study, the engineering (heat recovery, scrubber, purification systems), planning, construction and start-up of one of the most automatic & highest throughput hot dip galvanizing plants. From 2000 till 2012, David worked as R&D manager for ZINQ where he started-up the first 2 batch microZINQ® galvanizing plants worldwide being able to galvanize parts with Zn-5%Al in single dip galvanizing automotive parts of the stringent BMW automotive company. As a researcher, David was granted with 3 patents on galvanization and 4 were applied for granting.
In 2013, he joined the company Deby SPRL where he is working as advisor for key customers in the metal industry. He is also lecturer at the University of Lille in France.
Paul Royes
Email: metal.expert.team@gmail.com  II  Tel: +33 6 99955209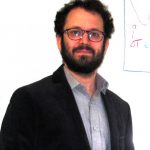 Graduate PhD in Mechanics and Materials from the french engineer school Ecole Centrale de Lille, Paul Royes is a specialist of liquid metallurgy and foundry issues. Also graduated from the French School of Foundry and Forge, he has made his experience as a foundry engineer in research fields. It led him to study the recycling of foundry dust by the mean of induction furnace, but also to develop new alloys for the french SMEs, with a deep concern of transferring the innovation technologies from the laboratory to the industrial plants. During his PhD, he developped metal matrix composites casting pilots.
Now being a consultant for the Metal Expert TEAM company, he provides high-level technical support to French and Benleux foundries on metallurgical issues, especially concerning metal liquid environment. He is also a temporary teacher in engineer's school such as ENSAM, Centrale Lille and Polytech'Lille.
David Balloy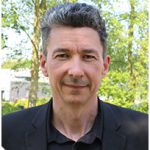 David is full professor at the University of Lille. He teaches the metallurgy to the young engineers of Polytech Lille, in the department Science of Materials ( SM). David is a researcher in the Unit Materials And Transformation (UMET) in the team Physical Metallurgy and Engineering of Materials ( MPGM). The main research themes are the elaboration of metallic alloys and metallic matrix composites – foundry – characterization – surface treatments – galvanization – recycling. David is scientific expert for the European General Galvanizers Association ( EGGA).